We offer a complete line of transportation solutions and freight shipping services throughout the tri-state area for all modes of truck transportation such as truckload (tl), less than truckload (ltl), flatbed truck, LTL freight trucking, long haul trucking, short haul trucking. Our customer satisfaction rating was 98% thanks to our close relationships with trucking companies and our commitment to your complete satisfaction.
In addition to freight solutions and trucking in the tri state area, we can also provide you with logistics management services to streamline your supply chain and overall transportation strategy. We will develop a cost-effective shipping strategy for your domestic needs. Contact us to request a rate evaluation and receive a transportation makeover that leads to significant savings for your business.
Our goal is to provide you with complete satisfaction every time you use our shipping services.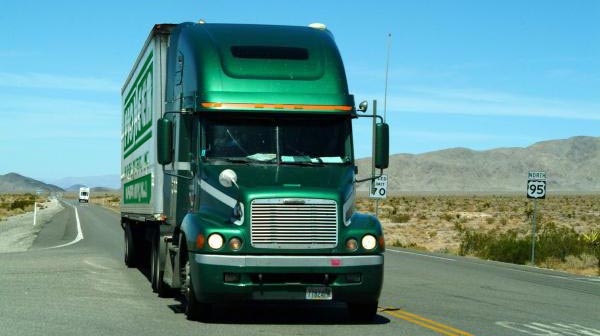 Dedicated Truckload Shipping
Transportation is a key link in a manufacturer's supply chain. Dedicated full truckload shipping through Pioneer Freight Systems – LCL will ensure you get both efficiency and expediency from a company you can trust.
Pioneer Freight Systems understands your need for efficiency and punctuality in your business. With dedicated truckload shipping, we can give you the specific local, regional and national coverage necessary to keep your company running on-time and without complications. Whether you need a weekly nationwide run, or a daily local delivery, our dedicated trucking division will assemble the perfect transportation solution for your shipping needs. Dedicated truckload shipping services include:
Guaranteed Just-in-Time delivery to meet your supply chain needs.
Specific one-way milk run lanes or two-way closed loop delivery services.
Experienced company or owner-operator drivers who understand the value of your product.
Exclusive services for our clients in the automotive, industrial, high-tech, and consumer goods industries.
Customer Service support from our helpful team of associates is an extension of your own transportation team.
Online tools that make it easy to track your shipments.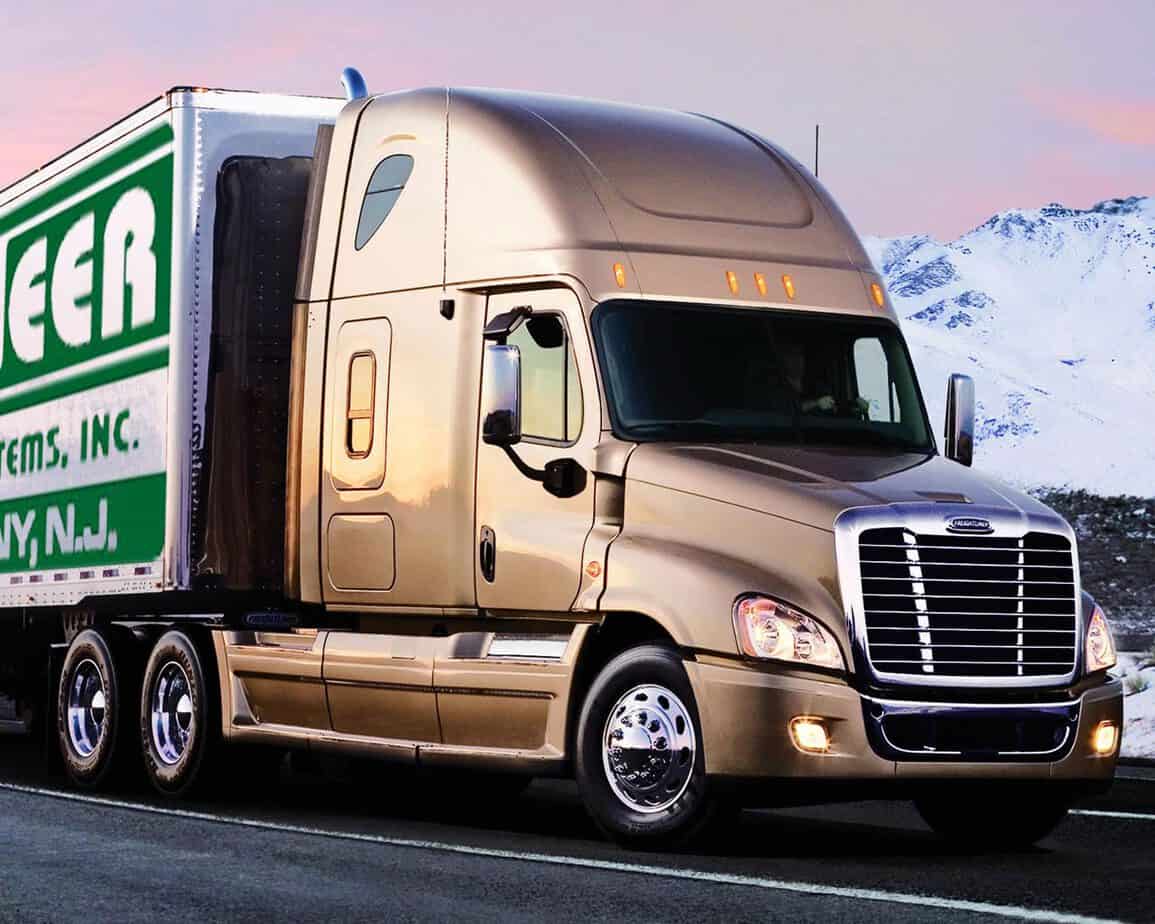 General Commodity Trucking Services
General commodity trucking is about getting your company's cargo to its destination safely and on time. Whether long-haul or short-haul, cross country or regional, Pioneer Freight Systems – LCL can keep your business moving.
Pioneer Freight Systems – LCL serves customers in a wide variety of industries with general commodity transport and OTR trucking services. As a full truckload carrier, we do both short haul and long haul one-way runs for the convenience of your business. We know you value your time, and we pledge to get your cargo to its destination safely and on time.
Our general commodity OTR trucking services focus on the following industries:
Consumer Product Goods
Automotive
Industrial
Manufacturing
Government
Building Products
Request a quote from Pioneer Freight Systems today for general commodity OTR trucking services.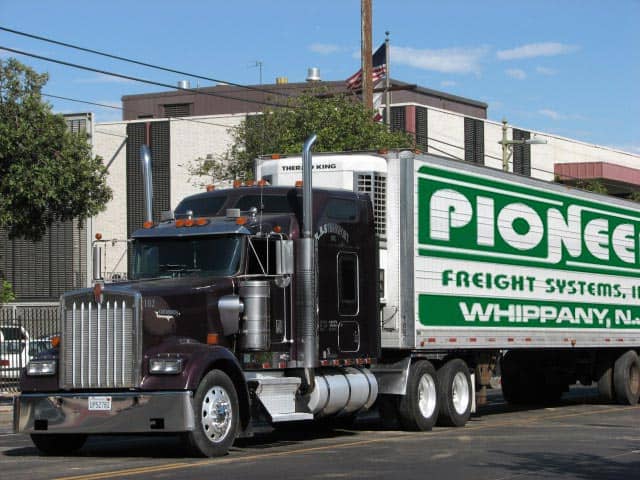 Pop Up Fleets
Whether you're opening a new warehouse location, or you need a seasonal fleet for the busiest times of year, Pioneer Freight Systems can deliver a flexible "pop-up" fleet of trucks to meet all your needs for expediency and execution.
Flexible "pop-up" fleets give your business the ability to adjust for new businesses, surges in inventory or product output, or seasonal capacity overflow at your locations. A dedicated pop-up fleet will ensure the agility and control to work quickly and efficiently through a team of Pioneer Freight Systems drivers and trucks at your fingertips.
Features of our seasonal pop-up fleet trucking include:
Both short and long term pop-up fleet solutions for single or multiple locations.
Exceptional Pioneer Freight Systems Trucking company and owner-operator drivers.
An analysis of your needs to determine how many additional trucks and drivers are necessary.
Full truckload transport services to meet the needs of your business on-demand.
Contact Pioneer Freight Systems – LCL to evaluate your options for seasonal fleet trucking.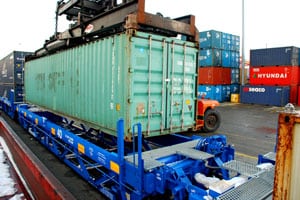 Expedited Services
Pioneer Freight System is LCL and provides full-service expedited shipping and trucking for a variety of industries. When it has to be there on time, turn to Pioneer Freight.
Pioneer Freight's goal is to go above and beyond the expectations and needs of our customers since 1921. Based in Whippany, New Jersey, today Pioneer Freight continues that tradition. The Pioneer Freight spiriti, "Never turn down the expedited request of a customer," speaks volumes about the consistency and dedication of our expedited services.
Pioneer Freight is moving at the speed of your business. With an unparalleled efficiency and care, our drivers and couriers are specially trained to get your shipment there on time, every time.
When you trust your cargo to Pioneer Freight, you can expect:
Guaranteed expedited delivery service on-demand.
A variety of truck sizes from cargo vans and straight trucks to tractor-trailer equipment.
Exclusive use truckloads. Your freight is yours alone, and we will not mix and match your freight with others.
A business analysis of your expedited freight shipping needs.